Please login to post comment
Money Laundering Compliance Officer and Money Laundering Reporting Officer Roles and Duties Explained
Datalaw Admin

Jul 15, 2019

0 comment(s)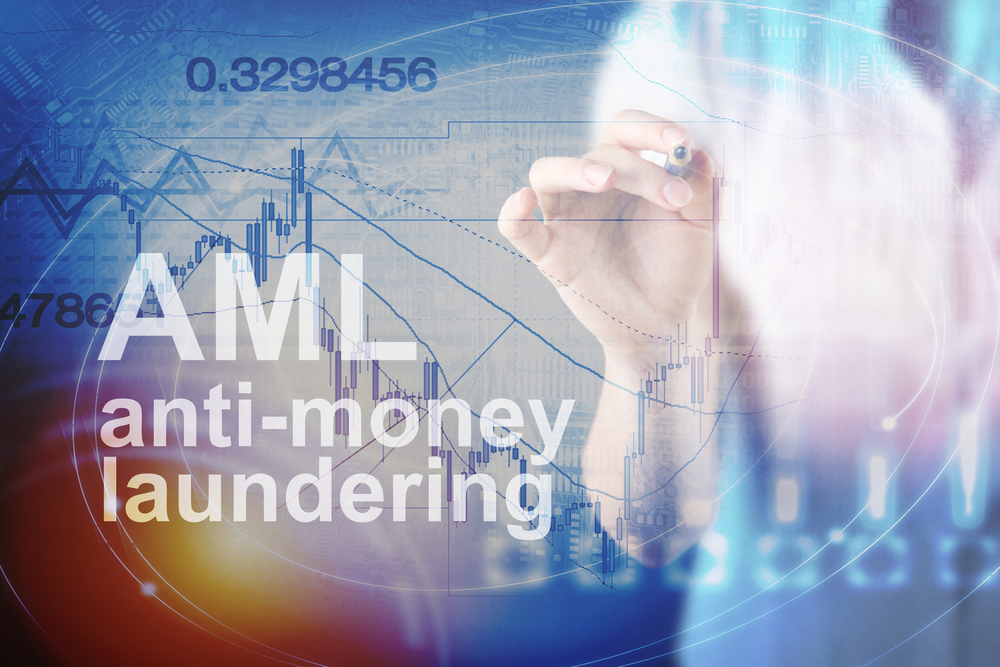 Money Laundering is a criminal act through which a large amount of money can be generated from various illegal ways such as Smuggling, drugs trading, and money generated from any the illegitimate source is considered as dirty money that needs to make it clean by dint of "Money Laundering" process. Criminals deposit illegal money with legitimate financial organizations to earn profit from dirty money.
In order to overcome internal money laundering procedures and abiding acquiescent with important regulatory bodies, banks, financial institutions, and credit unions must be in need of to hire Money Laundering Compliance Officer. Our fight is actually to stop financial crime and money laundering. Government all across the globe made it mandatory to implement Anti-Money Laundering Compliance programs in their financial institution as well as it is compulsory to appoint Anti-Money Laundering Compliance Officer who is responsible and adjudicate the effective implementation and execution of an Anti-Money Laundering Policy in an institution.
Who Can be MLCO?
Money Laundering Compliance Officer could be any responsible person who conducts the procedure of Anti-Money Laundering program. They must have a great understanding of Anti-Money Laundering and Know Your Customer. Addition to that they should know the regulatory policies also has some important skills and knowledge to put in day to day job operations. The person must be qualified in a particular field of studies Like CASM (Certified Anti-Money Laundering Specialist) and 3-5 years of experience in the same field. A person who has the CASM certificate worked as Financial Crime Investigation Analyst. Senior Management of the financial organization appoints the Money Laundering Compliance Officer to control the financial criminal activities.
What Does Money Laundering Compliance Officer do? What are the Roles and Duties of MLCO?
As all employees are familiar with the Money Laundering policies of their company but MLCO is a person who responsibly oversees and examines the execution and application of this procedure at an institutional level. MLCO professionally examines the internal control system of the organization he detects and monitor the money laundering activities and he reports to the higher authority of the institution. Their primary job is not to expose to any criminal risk and MLCO must not accidentally encourage the financial crime.
Roles and Duties of MLCO
The roles and duties of MLCO are depicted as hereunder. The roles and responsibilities of MLCO are different in every country according to their company ordinance laws and regulations.
·        MLCO is the person who liable of Implementing, Monitoring, Maintaining and Controlling the Anti-Money Laundering program within the institution.
·        They design and maintain for proper risk assessment framework for their organization in order to keep their products, services, customers, clients secure from money laundering related issues and complexities.
·        He is responsible for the reviewing of client risk scoring, client identification he analyzes the policy of Know Your Customer. MLCO must analyze and review the information submitted by the clients to business units.
·        He ensures that the information is obtained from the sources must be consistent a d accurate according to the procedures and it should be helpful and satisfying the regulatory authorities.
·        He annually reviews the transaction monitoring processes.
·        Helps the higher authorities and regulatory with inquiries and information obtained from business managers, auditors, and finance manager accountants.
·        They use their deep investigations, research and reporting to the suspicious and doubting activities related to terrorist funding, smuggling, and money laundering.
·        He identifies high risk and encloses it in front of the management and higher authorities.
·        Monitoring and overseeing the Anti-Money Laundering training program for other employees.
These are the responsibilities, roles and duties perform on the behalf of their organizations. Now let's have look at the roles of MLRO Money Laundering Reporting Officer.
It is according to the UK's Money Laundering Regulations all business units who are providing financial services must appoint MLRO Money Laundering Reporting Officer.
Who can be MLRO?
 MLRO is an individual who oversees and monitors the execution Anti-Money Laundering system within the organization. He must carry out his money laundering duties with persistence, honesty, and sincerity. No regulatory body appoints the MLRO he is hired on the basis of certain criteria and his previous experiences. If hiring within the organization then the MLRO must director level employee who takes the decision very confidently and implement it assertively.
What are the Roles and Duties of Money Laundering Reporting Officer?
MLRO is important to the position of the organization their roles and duties are significantly different such as MLRO has authority to access the firm's financial record and data to overview and make important strategic level decisions to overcome financial crime and anti-money laundering activities. The duties he has to perform to reduce serious illegal issues such as civil and criminal activities.
Roles and Duties
The role and responsibilities of a Money Laundering Reporting Officer are explained by the Financial Conduct Authority.
·        MLRO has duty perform and to deal with a different kind of information and knowledge, monitor the suspicious money laundering case and disclose such fraudulent activities in front of law enforcement.
·        They work according to the practical perspective such things are involved in designing related procedures and policies, keeping a record of the relevant set of information and inquiries, Making internal and external records.
·        MLRO also indulge in reviewing the internal policies, build professional relationships in order to confirm that money laundering cases are detected and financial criminal activities are reported to the law.
·        MLRO also participates in advising the senior management about the exposure of different level of risks related to money laundering and how to mitigate it.
·        He is the person who must be knowing what information should be disclosed and when?
·        He must know the customer due to diligence policies in order to know who their customers are? It is necessary for him to understand customer business activity patterns and schedule in order to identify whether the customer is real or involves in any abnormal activities.
So these are the roles and activities of MLRO and MLCO the duties they perform in order to overcome and stop financial criminal activities from the country. 
( 0 ) comment(s)